2016 - 100 years !
Mr. Peanut and
Antonio Gentile:
"A trademark that defined a life"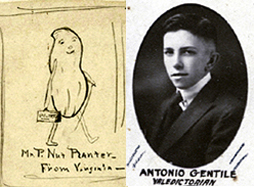 READ THE SMITHSONIAN NATIONAL MUSEUM OF AMERICAN HISTORY'S BLOG FOR THE STORY
MAKE SURE TO CLICK ON THE LINK AT THE END OF THE BLOG FOR A VERY INTERESTING VIDEO
---
WRAL TV'S VIDEO STORY AND INTERVIEW ABOUT
ANTONIO GENTILE
---
"MR. PEANUT GOES TO WASHINGTON"
---
"MR. PEANUT FINDS A NEW HOME!"
---
Our thanks and appreciation to
Robert Slade, Peyton Lewis, Charlie Lewis (Antonio Gentile's nephews), Jolyne Dalzell,
the Smithsonian National Museum
of American History, WRAL-TV, Raleigh,NC,
The Suffolk News-Herald, and the
Wilkes Barre Times Leader
for sharing this with Peanut Pals and our website visitors.
---
MR. PEANUT TO HELP CELEBRATE BICENTENNIAL Greenville, Illinois
Sunday, September 6, 2015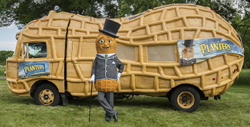 CLICK ON THE PHOTO,
SCROLL DOWN
THE PAGE
FOR THE STORY
---
"Mr. Peanut Back In
Wilkes-Barre"
CLICK ON PHOTO
for more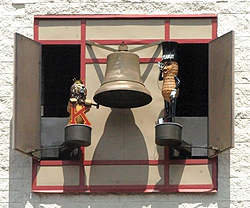 Our thanks to Peanut Pals
Neil and Melinda Seidel's
niece Jennifer Everett for the
information.
---
"MIDWEST PHOTOS AND MORE!
CLICK ON (1) or (2)



Click Here for
the News Story
---
"Our Dedicated
Peanut Pals"
Those who serve and have served above and beyond just being Peanut Pals members!
Peanut Pals
CLICK HERE
To See The List!
Our thanks to Peanut Pals
Newsletter Editor Judy Buchner
for the list.
---
"NUTMOBILE
SIGHTING !"


CLICK ON THE NUTMOBILE
---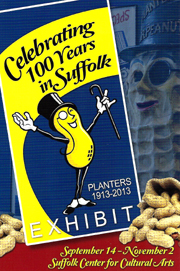 "A Century of Planters In Suffolk"
100 Years of
Planters Collectibles
Exhibit
" PEANUT PALS
2013 SUFFOLK 100"
CONVENTION PHOTOS
[1] [2]
---
"You Have
Arrived In Raleigh"
---
---
CLICK HERE TO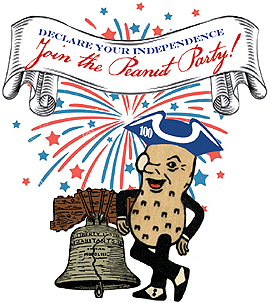 CLICK ON:
1. REGISTRATION
AND
HOTEL INFORMATION



2. CONVENTION
SCHEDULE


---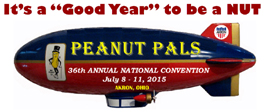 2015 NATIONAL
CONVENTION
Akron, Ohio - July 8-11, 2015
---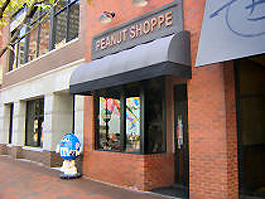 "The Peanut Shoppe of Akron:
80 years and still roasting"
"The Peanut Shoppe"
"Distinctly Downtown:
The Peanut Shoppe"
---
PEANUT PALS
When you are in Ohio,
take a little time to visit
The Peanut Shoppe in
Columbus owned by
Peanut Pals Pat & Mike Stone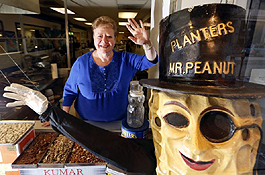 CLICK HERE FOR THE
PHOTO GALLERY

---


Posted November 23, 2015
"Have You Seen
/Did You Know?"
for some seldom seen, real
Planters/Mr. Peanut items!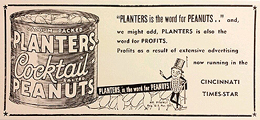 ---
Peanut Pals
Trolley Card Signs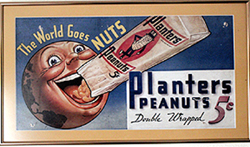 TO SEE CLICK ON THE
TROLLEY SIGN
---

"Peanut Pals"
President's Message
posted September 23, 2015

---
PEANUT PALS
Members Only,,
Password required to view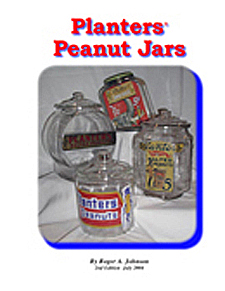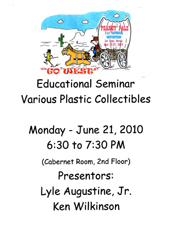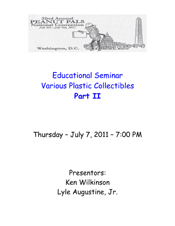 Visit the "Members Only" page Visit the "Members Only" page
to view
Planters Peanut Jars,
"Various Plastic Collectibles" and
"Various Plastic Collectibles-Part II""
Presentation Information
---
---

Click Here for
PHOTOS
2015 EASTERN
CONVENTION

---
2016 MIDWEST
CONVENTION
April 15-16
Stevensville, Michigan
"60 in 16"
CLICK HERE FOR THE
SCHEDULE AND
REGISTRATION FORM
---
"THE VISIT"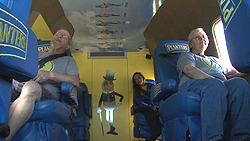 Peanut Pals Bill and Kitty Person had a very special
visitor recently and MORE!

CLICK ON THE PHOTO
FOR THE ENTIRE STORY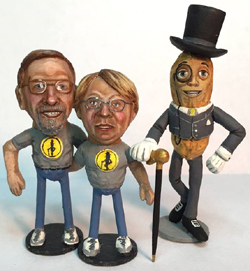 "GALLERY: MEETING
MR. PEANUT"
CLICK HERE

---
"WHEN YOU
ARE HUNGRY"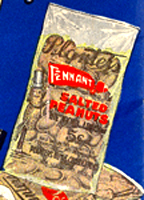 Click her or on the photo aold 16
16 mm movie extols the benefits
of having PLANTERS PEANUTS around
to give you energy to work and play.
Mr. Peanut uses some 1930's
movie technology to tell the story,
regrettably there is no sound.
---
PEANUT PALS MEMBER'S
LANSING, MICHIGAN
PEANUT SHOP ON YOUTUBE

---
See More of the Old
Planters Peanut Stores
HERE
---
OBICI HOUSE
NEWS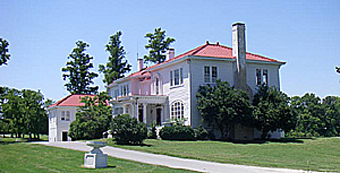 Obici House History


PHOTOS FROM OCTOBER, 2013
OF THE RESTORATION

A news article by Jolyne Dalzell
from August 29, 2012
on her visit to the house.
---
MAY, 2012 RESTORATION UPDATE

JANUARY,2012 RESTORATION UPDATE

JUNE 1, 2011 RESTORATION UPDATE
---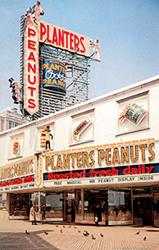 "UNDER THE BOARDWALK"
Atlantic City's Boardwalk was
the home of the largest
Planters Peanuts retail store.
Our thanks to Peanut Pal Bob Devlin
for the show.

---
THE MR. PEANUT APP IS
NOW OUT IN THE
Apple iTunes store for FREE!!
CLICK HERE FOR MORE INFORMATION

Our thanks to Peanut Pal
Roger Johnson for this Information