"Suffolk Celebrates
100 Years of Mr. Peanut" Today, July 12, 2016
Click Here for Video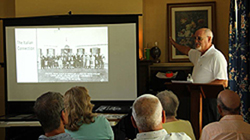 CLICK BELOW
1. "Mr. Peanut Legacy Lives On"
or
2. "More Than Mr. Peanut"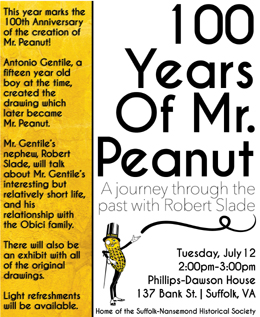 2016 - 100 years !
Mr. Peanut and
Antonio Gentile:
" A Trademark that defined a life! "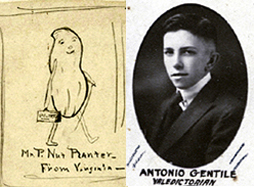 >>READ THE SMITHSONIAN<<
NATIONAL MUSEUM OF AMERICAN
HISTORY'S BLOG FOR THE STORY
MAKE SURE TO CLICK ON THE LINK AT THE END OF THE BLOG FOR A VERY INTERESTING VIDEO
>>WRAL TV'S VIDEO STORY<<
AND INTERVIEW ABOUT
ANTONIO GENTILE
Our thanks and appreciation to
Robert Slade, Peyton Lewis, Charlie Lewis (Antonio Gentile's nephews),
Jolyne Dalzell, the Smithsonian National Museum of American History,
WRAL-TV, Raleigh,NC,
The Suffolk News-Herald, and the
Wilkes Barre Times Leader for sharing this with Peanut Pals and our website visitors.
---


2016
Eastern Convention
October 15, 2016
Birdsboro, PA
Click Here for Registration
Click Here for Information


---
2017 EVENTS
National Convention
Las Vegas, Nevada
May 15-18, 2017
Midwest Convention
Creston, Iowa
August 11-12, 2017
Watch for more Information
---
"Mr. Peanut Back in Wilkes-Barre"
>>CLICK ON PHOTO<<
for more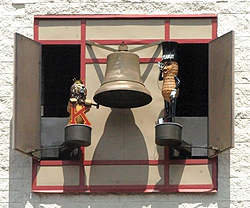 Our thanks to Peanut Pals'
Neil and Melinda Seidel's niece
Jennifer Everett for the information.
---
Posted June 3, 2016
"Have You Seen
/Did You Know?"
for some seldom seen, real
Planters/Mr. Peanut items!

---
Trolley Card Signs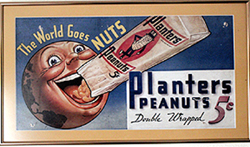 To see CLICK on the Trolley Sign (Password Required)
---

---
Like Peanut Pals on

---